.
NEWS & EVENTS
MLDA Launches RM1 for Every Life Counts Fundraiser Campaign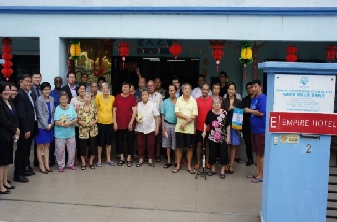 The Malaysian Lysosomal Diseases Association (MLDA) held its annual fundraiser at the Emperor Ballroom, Empire Hotel Subang Jaya.
---
Empire Hotel Supports World Vision's 30-Hour Famine
The 30-Hour Famine is a movement that sees participants abstaining from solid food for 30 consecutive hours in their bid to raise funds for children and communities living in poverty.
---
---