.
NEWS & EVENTS
Sajian Dapur Ibunda at Kitchen Art Brasserie
Kitchen Art Brasserie at the Empire Hotel Subang is abuzz with the preparations of traditional local and Middle-Eastern cuisines. A hearty meal that is sure to satisfy the hunger pangs after a long day of fasting.
---
MLDA Launches RM1 for Every Life Counts Fundraiser Campaign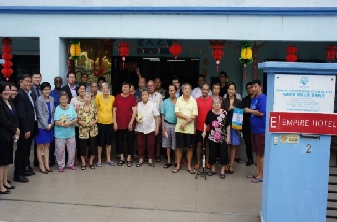 The Malaysian Lysosomal Diseases Association (MLDA) held its annual fundraiser at the Emperor Ballroom, Empire Hotel Subang Jaya.
---
---